So many networks to share on...if only I had anything to say.
I did it again, not sure how, but I did. I got yet another social networking account. I present to you Google+. No idea how it works, if it will work, or if I will use it. That makes five different ways to share things with the world. Strangely, I still catch myself saying, "I should put that in my blog."
A lot has and is going on so hang on...
TOUR de FRANCE IS ON!!!
For the past two weeks I have adhered to a strict morning schedule: wake up, shower, make protein shake, and watch le tour. It has been amazing waking up and watching le tour live via internet. So much drama this year, and a whole lot of crashes...I think everyone has crashed at least once so far! But the highlight for me is watching the final sprints. I'm enjoying it now because tomorrow starts the mountain stages and all my favorite sprinters will be hanging on for dear life. My money is on Cavendish to take the green jersey (which he is currently in), Garmin to take the Team Award, and Andy Schleck to take the yellow jersey. He has been training so hard for this and I think Contador is too tired from his victory in Giro de Italia.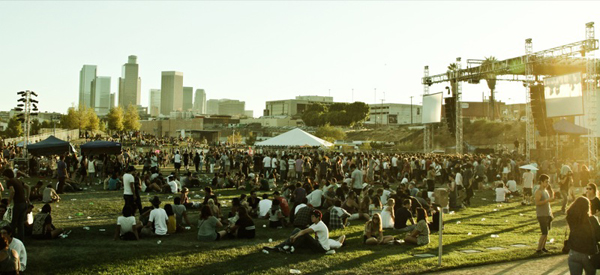 Meg and I will be venturing off to LA in the next few months for FYF Fest, Formerly titled Fuck Yeah Fest! She is on a viscous hunt for a new car so we will have a solid road trip car.
The season is slowly winding down and I only have one more race highlighted on my race schedule. Brentwood Elite Championships in early August. I'm trying to get in some solid training miles before then. After that it's going to be a sweet off season...