Damn them new loafers hurt my pocket.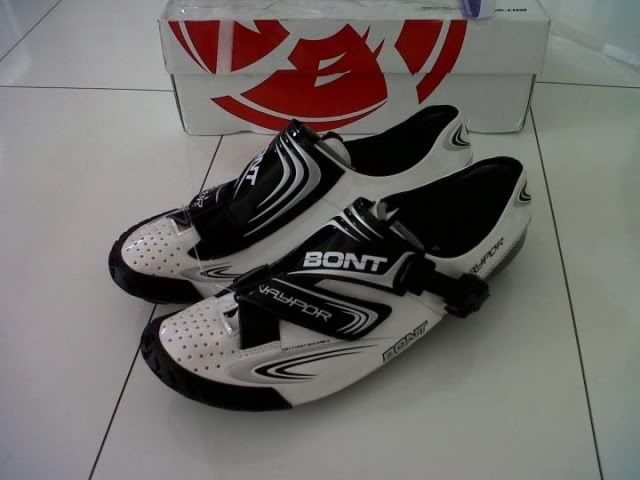 After riding my Shimanos for a few years, I am long over-due for a new pair of riding shoes. I looked around and tried on a couple different brands.
Gaerne
makes an excellent (but expensive) carbon shoe but they seemed to not give enough achilles heel support. I tried on a pair of
Sidi's
, they were comfortable but I wanted something a bit more Euro and unique. After riding with the Allegiant guys, I talked to Mauricio about his
BONT
shoes and he had nothing but excellent things to say. And after heat molding them to my feet I understand what he means. My old Shimanos were like flip flops compared to these. I'm still working on a few little quirks but the shoe is just perfect. And they look fresh as fuck!
I'm debating on getting some Speedplays as well. Now is the perfect time to start experimenting with new equipment before I start up Fall/Winter training.