I will be racing under the blue and white colors of Allegiant Airlines next race season.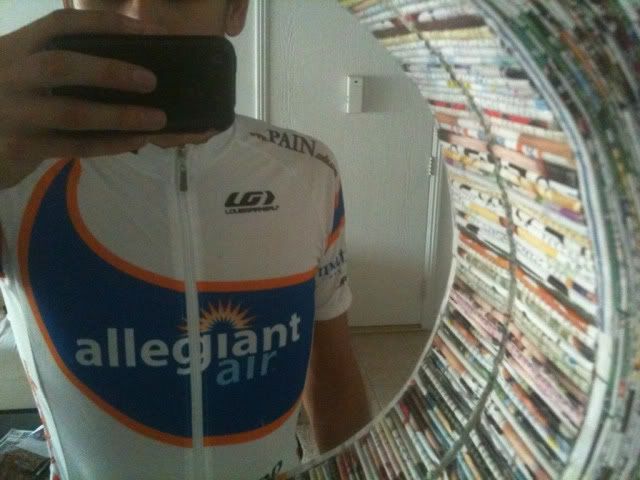 After years of racing track and road under the NuVision Cycling Club banner it's time for a change. In the 2012 racing season I will be racing and training with
Allegiant Airlines
. This was a particularly tough decision. I had been vaguely offered a spot on this team before but after a phone call and a formal invitation to the team, I decided to join. I am very, very excited to begin fall/winter/off season training with some of the strongest riders in town.
My reasons for switching over have nothing to do with trivial things like free kits, legit sponsorship money, etc, but because I am getting a chance to be developed by strong and experienced riders. The racers in the NuVision camp have turned into some of my best friends and I have taken on the role of big brother for some of the younger riders. This made for the toughest part in my decision but after talking to each one personally, they understood and are happy for me.
2011 was a particular disappointing season for me, with weak results and mediocre performances in key races. I felt like I (and the team) concentrated a bit too hard on crits, when I should have been doing proper preparation for road races. The main focus for next season is more stage and road races. Sadly, I will have to get rid of my green bartape out of respect for both teams.